Beroependagen 2018 |
Business Fair
The Business Fair is a fairly new part of the Beroependagen! The KIT's central hall will serve as the Business Fair, where you can find a few inspiring companies with a stand who would love to tell you their story. Find out below what we offer in the time in between your other activities. And as a bonus: No registration is needed for these activities!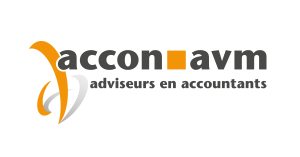 Accon avm
You are probably already familiar with us; accon■avm is a firm of auditors and consultants that tailors its service to the needs of companies that do business. Employees serve our customers from approximately 45 offices throughout The Netherlands. Our employees and customers experience the personal attention of a regional orientated company with the support of a nationally operating organization.
The most important thing for us is your involvement with the customer. Only then can you advise him in the best way. To do that you have to stay close to yourself, roots and ambitions. That is the core of our working environment. By staying true to yourself, you will get to know the customer.
We are looking for starters who are just as ambitious as our customers. Are you (almost) finished with your studies? Do you want to get the most out of your graduation? And still stay true to yourself? We expect good grades and substantive knowledge. But it is the combination of ambition and sincere involvement that matters most. That fire must be there. To get to know your customers, to work on their ideas, their driving forces and their future plans. That's, we believe, the way you shape your role as future adviser. And how you stay satisfied with your work. Are you interested and want to know more about internships and vacancies? Please check out our website www.werkenbijacconavm.nl.
Do you want to know more about your career opportunities? Please contact our recruiter Marco Mijnheer at his mobile +31(0)6-82495110 or by e-mail m.mijnheer@acconavm.nl.

Brunel
Brunel unites challenging clients and specialists worldwide. Active in fields ranging from Finance to Engineering and from Legal to IT: Brunel delivers specialists to all sorts of companies. Therefore, Brunel is involved in many different types of projects, which assures you of working on a project matching your qualities and development.
Our employees work with different types of contracts but in most cases, you will be seconded. This means Brunel employs you, but you will execute your work at our clients. In this way, you get to know different companies from the inside out. All the while, you experience the advantages Brunel has to offer.
October 2nd and 3rd we shall be present at the Beroependagen with our stand. Would you like to discover what Brunel has to offer career wise? Do not hesitate to come over and we will tell you more about the opportunities.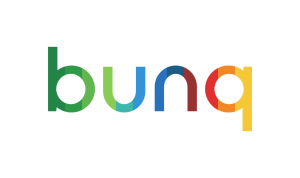 Bunq
bunq is not an ordinary bank. Instead of making more money, we want to reinvent money itself with mobile technology. That's why we built our own banking system from scratch, including an app that fits your entire bank in your pocket. And that's just the beginning! We're working non-stop on futuristic payment methods and other innovations to make money and banking as easy, transparent, and fun as possible. You will join a team of more than 80 bunqers (13 nationalities and counting!) that have one thing in common: we love what we do. Waking up with brilliant ideas and going to bed knowing that you've realised them. That's working at bunq.

Commenda
About Commenda
We are a leading financial services provider located in the south of Amsterdam. We provide a variety of corporate and family office services for companies and private clients at a national and international level.
We apply our extensive knowledge on finance and technological innovations to provide the highest level of service. We have established long-lasting relationships with our clients, which allows us to be actively involved in their affairs and to act as their business partner. We are renowned for our personal and open approach.
We are looking for financial talents
Our firm is expanding rapidly and we are looking for junior financial specialists and trainees to join our dynamic financial team! We are looking for motivated and talented students who have or will obtain a master's degree in finance. Our new employee has strong analytic and communication skills and is willing to take the initiative and explore new ideas. You are excellent with numbers and work precisely and with a problem solving attitude.
Contact information
Are you eager to get to know us and to find out what it's like to kick start your career with Commenda? Let's get in touch at the Business Fair!
T: 088-505 1000

Cushman & Wakefield
Wij combineren ons wereldwijde kennisnetwerk met innovatie, ondernemerschap en diepgewortelde lokale marktkennis. Om toonaangevend te blijven zorgen we ervoor dat onze professionals worden gefaciliteerd in hun aanhoudende zoektocht naar innovatieve oplossingen in de veranderende wereld. We investeren in menselijke duurzaamheid door te investeren in het opleiden van de vastgoedadviseur van de toekomst. We zijn erop gericht wereldwijd toptalenten aan te trekken en te behouden. Want juist onze mensen maken voor onze opdrachtgevers het verschil, elke dag opnieuw. Zij vertalen ideeën van opdrachtgevers naar duurzame oplossingen. Zij werken vandaag aan de vastgoedmarkt van morgen. Als zij toekomstige ontwikkelingen begrijpen kunnen ze mondiale trends duiden. Dit maakt ons een vooruitstrevende en dynamische adviseur die duurzame waarde creëert door de unieke combinatie van inzicht, innovatie, actie- en resultaatgerichtheid. Wereldwijd telt de organisatie 45.000 professionals, in Nederland werken we vanuit 10 kantoren met circa 500 professionals.

Gupta strategists
Gupta Strategists is a boutique strategy consultant focused on health care. We are a leading firm, and growing quickly.
Our clients are players from all segments of the healthcare value chain
We work for hospitals, healthcare insurers, pharmacy chains, government agencies and private investors.
Our clients' challenges are most important to us
These challenges arise from rapid changes in the playing field and are often related to keeping costs of healthcare down while improving quality. These are serious challenges that affect all of us.
We have grown rapidly, attracting a diverse range of colleagues
The firm was founded in 2005 by consultants from McKinsey and Roland Berger and has grown to 27 consultants, maintaining a flat organizational structure. Our team is a mix of talended university graduates or PhD's, and experienced hires from premium consulting firms.
We invest in your development
At Gupta, you will learn core strategy consulting skills and get hands-on experience very early. We offer you training programs tailored to your development needs and academic background and we sponsor top-MBA programs.
At the moment we are hiring only Dutch speaking candidates. For more information contact Roderick van Grinsven (roderick.vangrinsven@gupta.nl) or visit our website at www.gupta-strategists.nl.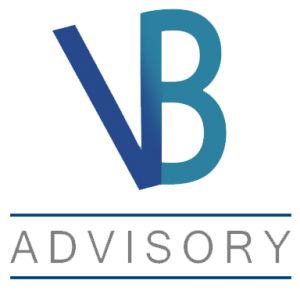 VB Advisory
VB Advisory offers (recent) graduates the opportunity to develop themselves as specialists in the financial sector. Do you see yourself as the director of your own career and are you an entrepreneurial and creative quant? Then our Young Professionals Program is an excellent opportunity for you. Our program is a kickstart for your career in a young and informal, but foremost entrepreneurial environment.
Our consultants are specialised in analysing and implementing mathematical models regarding risk management for banks, insurance companies and asset managers. Market risk, credit risk, liquidity risk and specific risks for certain financial products are common examples.
Do you enjoy solving complex puzzles and are you able to develop clear and understandable solutions? Join us to get our clients to the next level and create value from day one of your career.
What we offer:
Challenging projects for large international banks, insurance companies or asset managers
Work with a highly educated, enthusiastic and young team in an informal culture
Flexible working hours with a strong focus on personal development
Do you recognise yourself in the above? Join us at our stand and try to win our challenge!

Young Financials
Since 2005, Young Financials guides young professionals to junior job positions, traineeships and temporal projects within the Dutch Financial sector. We enjoy a broad and exclusive network of clients that we have been successfully cooperating with over the years. This enables us to quickly find a job position that perfectly suits you. With Young Financials you can count on intensive personal coaching. We inform you about the organization, work environment, position and together we will prepare your job interview. For more information check: https://youngfinancials.nl/en/.
Do you also consider that data is the future? Do you believe in the great job and career opportunities of a data professional? So do we! In 2017, we launched a new label, Young Analytics. Young Analytics guides young professionals to quantitative junior job positions, traineeships and temporal projects within the Dutch public and private sector. See https://younganalytics.nl/en/.
Come visit us during the Beroependag! We will check your resume, give you advices and shoot your ultimate LinkedIn profile picture!