Company |
Russell Reynolds
Sector: Consultancy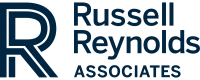 Who are we?
With more than 425 consultants in 46 offices around the world, supported by a global research network, we work closely with public, private and nonprofit organizations across all industries and regions. We help our clients build teams of transformational leaders who can meet today's challenges and anticipate the digital, economic, environmental and political trends that are reshaping the global business environment.
Work for us
As business is growing, we are looking to strengthen our Amsterdam team with Research Analysts. The Research Analyst is the entry position for a career in search and leadership advisory. This is an exciting role for ambitious young professionals who want to work in a global setting. With exposure to international business leaders, you will gain insight in the challenges faced by our top clients. You will be able to leverage your knowledge to help answering complex leadership questions.
What are we going to do at the Beroependagen?
During our presentation at the Beroependagen, we will introduce you to the exciting world of executive search and leadership advisory. You are able to actively participate in our session, where we will not only present our firm and the work we do, but also bring our practice to live with the help of real-live examples. Do you want to explore a career in search and leadership advisory? Come and join us at the Beroependagen!