Sectors: Accountancy, Public Sector, Data Analytics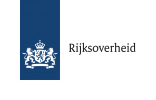 Who are we?
Geef je carrière een kickstart bij de Rijksoverheid
De uitdagingen voor Nederland zijn groot. Daarom heeft de Rijksoverheid de beste ICT'ers, technici, financials, juristen en andere starters nodig. De Rijksoverheid heeft verschillende traineeships. Ga aan de slag op verschillende werkplekken en ontwikkel je tot een beleids-, staf- of projectmedewerker.. Kijk voor informatie op https://www.werkenvoornederland.nl/starters
Work for us
Naast de 300 nieuwe trainees die ieder jaar starten, biedt de Rijksoverheid jaarlijks meer dan 5.000 studenten een stageplaats. Door heel Nederland kun je met alle mogelijke opleidingen bij het rijk terecht voor een stage. Denk bijvoorbeeld aan opleidingen in de rechten, finance, administratie, ICT, bestuurskunde, personeel en organisatie of communicatie.  Kijk voor de actuele stagevacatures op https://www.werkenvoornederland.nl/vacatures
What are we going to do at the Beroependagen?
We geven een presentatie op dinsdag 1 oktober van 13:30-14:15 uur, studenten met alle bovenstaande achtergronden zijn hierbij welkom!