Sectors: Financial Services, Asset & Risk Management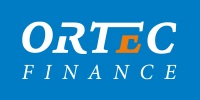 Who are we?
It is Ortec Finance's purpose to enable people to manage the complexity of investment decisions. We design, build and deliver high-quality software models for asset-liability management, ex-ante and ex-post risk management, performance measurement and risk attribution, and financial planning. Our clients are market leaders in the field of pensions, sovereign and private wealth, insurance, and asset management. Municipalities and housing associations also form part of our customer base.
Work for us
Are you interested in an innovative, challenging environment where you have the opportunity to develop your diverse talents? We offer an inspiring work environment with excellent career opportunities. You could start a graduate internship with us where the exact scope of the internship will be discussed before the start. We are flexible when it comes to the exact scope and topic.
In addition, we will provide:
Required development tools
Office-space in Rotterdam or Amsterdam
Guidance from Ortec Finance Colleagues
We have continues possibilities for junior roles within our organization. We build long relationships so it is our aim to offer an intern a contract within Ortec Finance after completing their Internship.
What are we going to do at the Beroependagen?
During this case you will take over the role as consultant who has been hired by a pension fund to give advice on their investment strategy. In order to get to a good advice, you will dive into the pension funds' balance sheet and investigate what consequences the decisions have for different stakeholders, including pensioners, employers and employees. Which considerations have to made to get a good decision?