Sectors: Financial Services, Asset & Risk Management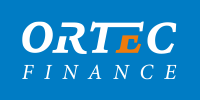 Information about Ortec Finance
Ortec Finance helps clients to make better investment decisions. We support pension funds, sovereign wealth funds, insurers, banks, asset managers, financial planners and real estate managers across the globe. As Ortec Finance we understand what is going on in the market and in the industry sector in which our clients operate. We translate this knowledge and understanding in very advanced models and in solutions that can always – we guarantee it – be implemented. Ortec Finance operates in dynamic markets that have great social relevance and impact. Because we deliver the high-quality solutions these markets demand, our organization evolves in the process. This creates opportunities for our employees. We offer you plenty of room to fully apply your talents and highly value an enterprising spirit.
Our organization is not very hierarchical and rests on many independent, highly-educated employees who invest in their careers. Our corporate culture is open and informal: we are always receptive to good ideas. New employees will be given responsibilities immediately. You will have room to develop yourself, but will be personally and actively mentored in the process. At Ortec Finance you can transfer to other positions in different countries, or you can choose for a more specialized career. The possibilities are many.
During your studies
Ortec Finance always employs a number of students. Some are here to write their Master's thesis with us, whilst others work with us as Student Assistant. As students often bring along new insights and different views on our field of work, we value the opportunity to learn from your ideas and suggestions.
Students wishing to complete their Master's thesis with Ortec Finance are offered a choice of several thesis subjects. It is also possible to combine your thesis with a part-time job as Student Assistant so you can become fully acquainted with working for Ortec Finance.
Information about our workshop
Making decisions while facing uncertainty is a challenging task. However, this is almost daily reality for financial institutions such as banks, insurance companies and pension funds. They have to decide on how to allocate the available capital to different asset classes. At Ortec Finance we develop models and software which enables boards to make these complex financial decisions. Providing a good estimate of the uncertainty of the different asset classes through stochastic economic scenarios is an important part of this. With the advice of Ortec Finance the board then makes the trade-off between the expected return and risk of the various asset classes.
 During this case you will take on the role of a consultant hired by the board of a pension fund to advise on the investment strategy. In order to give a good advice you will learn how the balance sheet of the pension fund works and which consequences the different strategic decisions have for the various stakeholders, including pensioners, employers and employees. Which considerations have to be made in order to achieve a good decision?
Contact information: