Sectors: Financial Services, Trading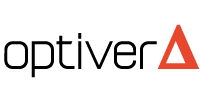 Who are we?
Over 30 years ago, Optiver started as a single trader on the floor of Amsterdam's European Options Exchange. Today, we are a leading global market maker driven by technology, providing liquidity to financial markets using our own capital at our own risk. Focused on pricing, execution and risk management, we pioneer our own trading strategies and systems using clean code and sophisticated technology to trade a wide range of products.
We are proud of our diverse team of over 1000 people from more than 40 countries in our offices  in Amsterdam, Sydney, Chicago and Shanghai.
Work for us
Trading has changed rapidly over the last three decades; in addition to having a deep understanding of market dynamics, Traders need to have outstanding quantitative and technical skills. This is why we are always on the lookout for motivated students with a flair for numbers, strong analytical skills and a competitive spirit, who learn quickly and are eager to help us solve the ever-changing challenges faced when making markets. At Optiver, you will get ownership from the start and will be able to make an impact quickly thanks to our dedicated team of trainers. We offer full-time roles and student jobs for 3rd Bachelor and Master students.
What are we going to do at the Beroependagen?
During our workshop, we will start with a general introduction about Optiver, before we will continue to provide you with a better insight into the tasks and daily routine of a Trader. The number crunchers amongst you will be provided with a practice version of our Numerical test, so you can put your mathematical skills to the test. Afterwards, we will be playing the Market Making Game with you, a playful way to help you understand what Optiver is doing on a daily basis. After the official program, we warmly invite you to speak to our Traders and Recruiters during the lunch.