Sectors: Consultancy, Digital Technology, Data Science & Business Analytics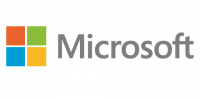 Information about Microsoft
Our mission is to empower every person and every organization on the planet to achieve more. We believe that by working with people who share our global vision, motivation and passion for technology and innovation – we can have the biggest impact on the world.
Information about our MACH Program
Opportunity
MACH offers an unparalleled opportunity for motivated, talented university graduates to accelerate their career and excel at Microsoft. Here's how:
Foundation
Microsoft is a workplace unlike any other. MACH helps new hires hit the ground running, navigate a complex global organization and position themselves for success.
Growth
MACH accelerates the learning curve with real-world training and on-the-job learning.
Purpose
Our interactive program is designed to complement a MACH's day-to-day role. It exposes them to senior leaders and high-level business strategy to ensure they are plugged into the bigger vision.
Network
MACH provides the opportunity to connect and learn from more than 8,000 peers and alumni in more than 80 countries – to create professional relationships and cross-cultural experiences that are invaluable to career success.
Support
MACH managers are committed to professional growth. They encourage new ideas and provide MACH's with opportunities to take risks and do challenging work.
For more information please visit this site: https://sway.office.com/bUkd42UX9IdOl4
We are looking for:
Pursuing or within one year of graduation from a full time Bachelor's or Master's degree
For our Technical Sales roles, STEM courses could be an advantage
First practical experiences, e.g. in selling or implementing IT solutions
Well developed communication, presentation as well as analytical and problem-solving skills
Negotiation, customer service, and interpersonal skills
Passion for technology
Fluency in English and local language is required
Full work authorization is required
Contact information: