Sectors: Consultancy, Public Sector, Data Science & Business Analytics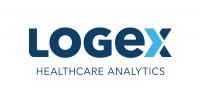 Who are we?
LOGEX is about people as much as it is about technology. The company's mission is to combine advanced data analytics and best-in-class technologies to yield clear insights that can be used to shape the future of healthcare and enhance its quality and affordability. Founded in 2008 by three Dutch entrepreneurs – Rudolph Haardt, Koen Luijckx and Martijn van Wagensveld – all of whom started out in the industry by running financial analyses for hospitals during their studies in Rotterdam. LOGEX has since grown into a successful organization of 70 employees. As a frontrunner in healthcare analytics in the Netherlands,LOGEX actively pursues opportunities abroad and has recently set up operations in Scandinavia, UK, France, Czech Republic and the Middle-East.
ADVANCED SOFTWARE + IN-DEPTH ANALYSES = BETTER DECISIONS
The company's optimistic, innovative and data-driven approach to healthcare has proven to be precisely what the market lacked and required. Using advanced software, the business conducts in-depth analyses to provide hospitals and physicians with actionable insights into their performance so that they're better positioned to make sound decisions regarding budgets, forecasts and pricing strategies. This way, institutions are able to seize all opportunities that arise in ongoing developments in the industry. While the company's employees come from varied backgrounds, they all share a pragmatic view and want to be closely involved in implementing groundbreaking models that allow for appropriate, value-based healthcare.
New European Market Leader: LOGEX GROUP
This October, LOGEX joined forces with Swedish Ivbar and Finnish Prodacapo. The three companies all hold leading positions in their respective markets – the Netherlands, Sweden, Finland, Norway, UK and France – and together aim to strengthen their ability to inform and support sustainable quality improvements, transparency and efficiency in healthcare even further.
Work for us
LOGEX employs a team with specialists in Econometrics, Mathematics, Medicine, Engineering and Computer Science, currently servicing over 90 percent of the Netherlands' hospitals. Working at LOGEX means helping improve the healthcare with challenging, high impact work and a great development. It's a fast paced organisation in an international environment within a young and ambitious team. We offer fulltime work-experience internships, couple places for graduate internships and starters-positions.
What are we going to do at the Beroependagen?
During the workshop you will dive into the skin of a LOGEX analyst and work on a real-life case. InsureYou, the insurer, says that the MedCare hospital has become relatively more expensive for breast cancer treatments and does not want to pay this amount.
The chairman of MedCare asked LOGEX to give a higher overview in the real-costs. It is up to you to look at the treatment processes and the quality of the healthcare. Are you able to use the correct data with the right analytical skills?
This case gives a good idea of ​​what we do every day at LOGEX. You will learn about what the work entails, how to use and analyse the data and ultimately how to formulate the right advice.