Sectors: Consultancy, Financial Services, Strategy Consultancy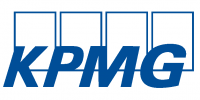 Who are we?
Als KPMG'er adviseer je in een team een breed palet aan klanten; vaak internationale ondernemingen. Zij willen groeien of veranderen. Wij combineren de nieuwste technologieën met wat we in de afgelopen eeuw hebben opgebouwd: een fundament van kennis, expertise en onafhankelijk denken. Technologie zorgt pas voor vooruitgang als deze wordt ingezet vanuit menselijk inzicht en creativiteit. Zo kijken wij naar vooruitgang. En jij?
Work for us
Bij KPMG ontmoet je een open en informele cultuur. Een stimulerende mix van ondernemingszin, creativiteit en teamspirit. Naast kennis en expertise is er volop ruimte voor intuïtie. Naast ratio voor emotie. Naast technologie voor empathie. Je kunt jezelf zijn, voelt je gewaardeerd en weet dat je het verschil kunt maken.
What are we going to do at the Beroependagen?
Overdag voeren we individuele gesprekken en 's avonds organiseren we een diner op een toffe locatie!