Sectors: Digital Technology, Transport & Logistics, Data Science & Business Analytics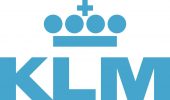 Who are we?
De Koninklijke Luchtvaart Maatschappij is in 1919 opgericht en de oudste, nog onder haar oorspronkelijke naam opererende, luchtvaartmaatschappij ter wereld. Met ruim 32.000 medewerkers is KLM één van de grootste werkgevers van Nederland.
KLM heeft als doelstelling Europa's meest klantgerichte, innovatieve en efficiënte netwerk-carrier te worden. Dit doen we op een maatschappelijk verantwoorde manier. AIR FRANCE KLM is in 2015 voor de 11e achtereenvolgende keer door de Dow Jones Sustainability Index uitgeroepen tot meest duurzame luchtvaartmaatschappij ter wereld.
Work for us
Starten als stagiair, starter of trainee bij KLM betekent een onvergetelijke ervaring binnen een unieke sector; de luchtvaart. Je zult de verschillende werelden binnen KLM ontdekken, direct verantwoordelijk krijgen over een uitdagende opdracht en jezelf razendsnel ontwikkelen met een sterke focus op jouw persoonlijke ontwikkeling.
KLM heeft jaarlijks ongeveer 200 stageplekken voor Bachelor en Master studenten. Diploma al (bijna) op zak? Start als Business & IT-, Technical-, Corporate Management- of Finance trainee of solliciteer op een toffe startersfunctie.
What are we going to do at the Beroependagen?
Er wordt een presentatie gegeven door huidige trainees en/of werknemers van verschillende afdelingen en bedrijfstakken van KLM. Hierin worden verschillende opdrachten en ervaringen gedeeld met de studenten.
Er wordt een interactieve lunchlezing gegeven waarin wordt ingezoomd op de dagelijkse werkzaamheden van onze trainees.